Social Cooking & Catering 
(Buddy Banquet is a fictitious company designed by Josh Walker & Anna Wallace.)
Buddy Banquet offers social cooking services as a platform to help improve 
well-being 
in the office work place. It provides a chance to eat healthy food, socialize with 
co -workers and encourages regular break taking in the 
work office environment.
We designed

a motion graphic to promote and explain buddy banquets process, This was designed

to be used as an online advertisement for buddy banquet.
(Assets & Storyboard done by Josh Walker)
(Script & Animation done by Anna Wallace)
We created a short dossier going into more detail on our design thinking behind this project and how it relates to the 5 ways to well being.
We designed posters to advertise the Buddy Banquet event that could be shared digitally or hung up on notice boards around the office.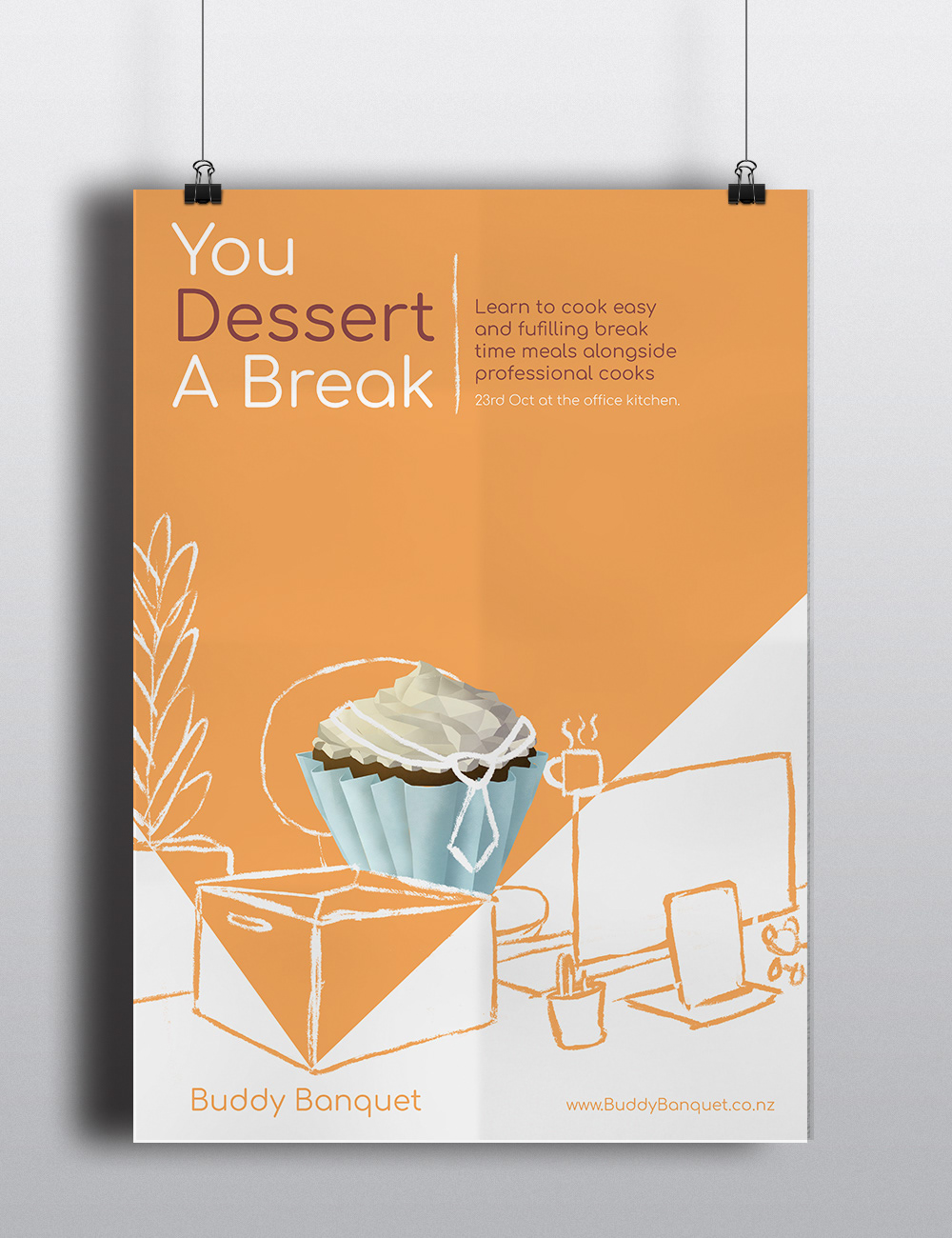 We designed the packaging for the box used to deliver the ingredients for the event.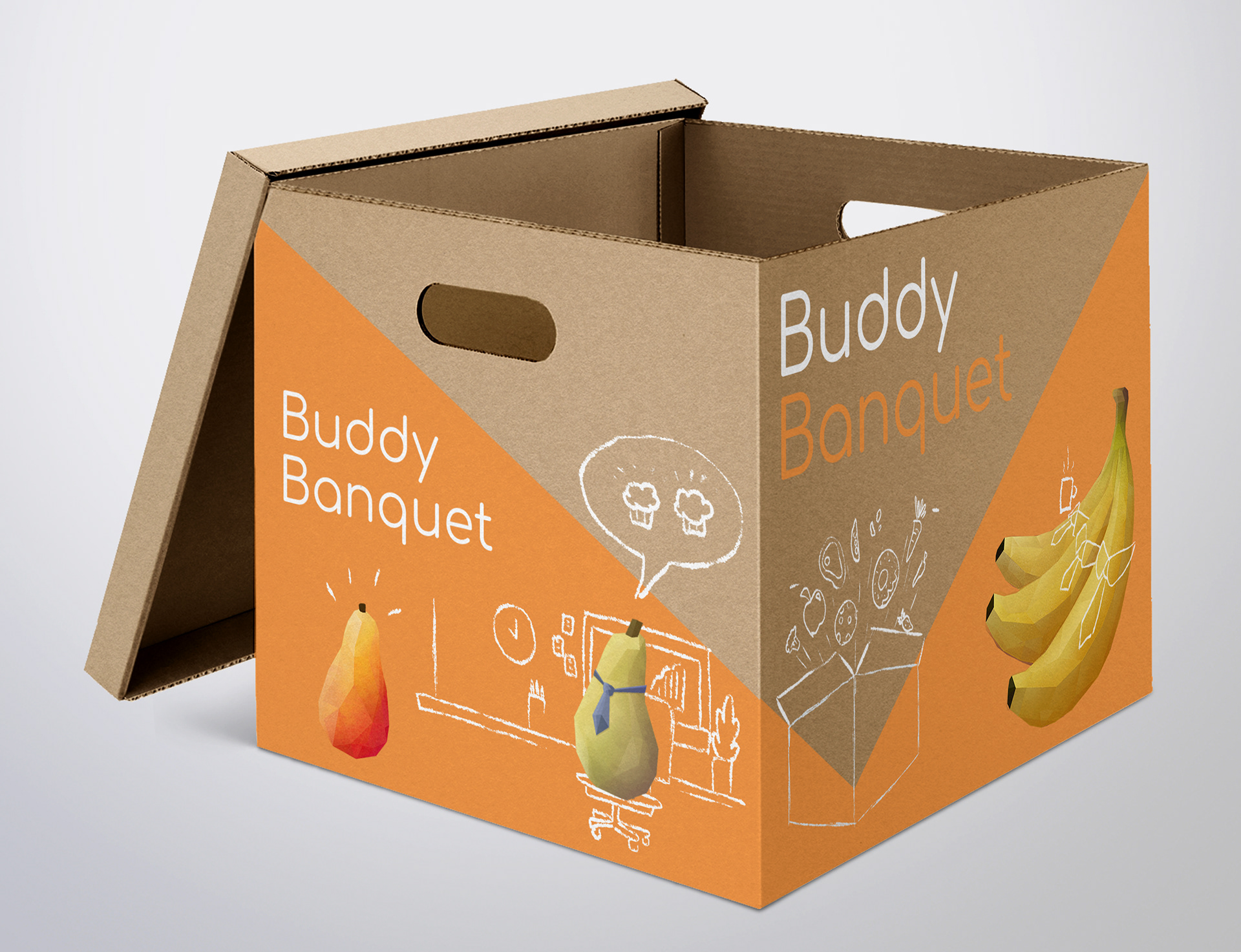 We designed recipe layouts for participants of the event to use in the office afterwards to continue to promote cooking in pairs.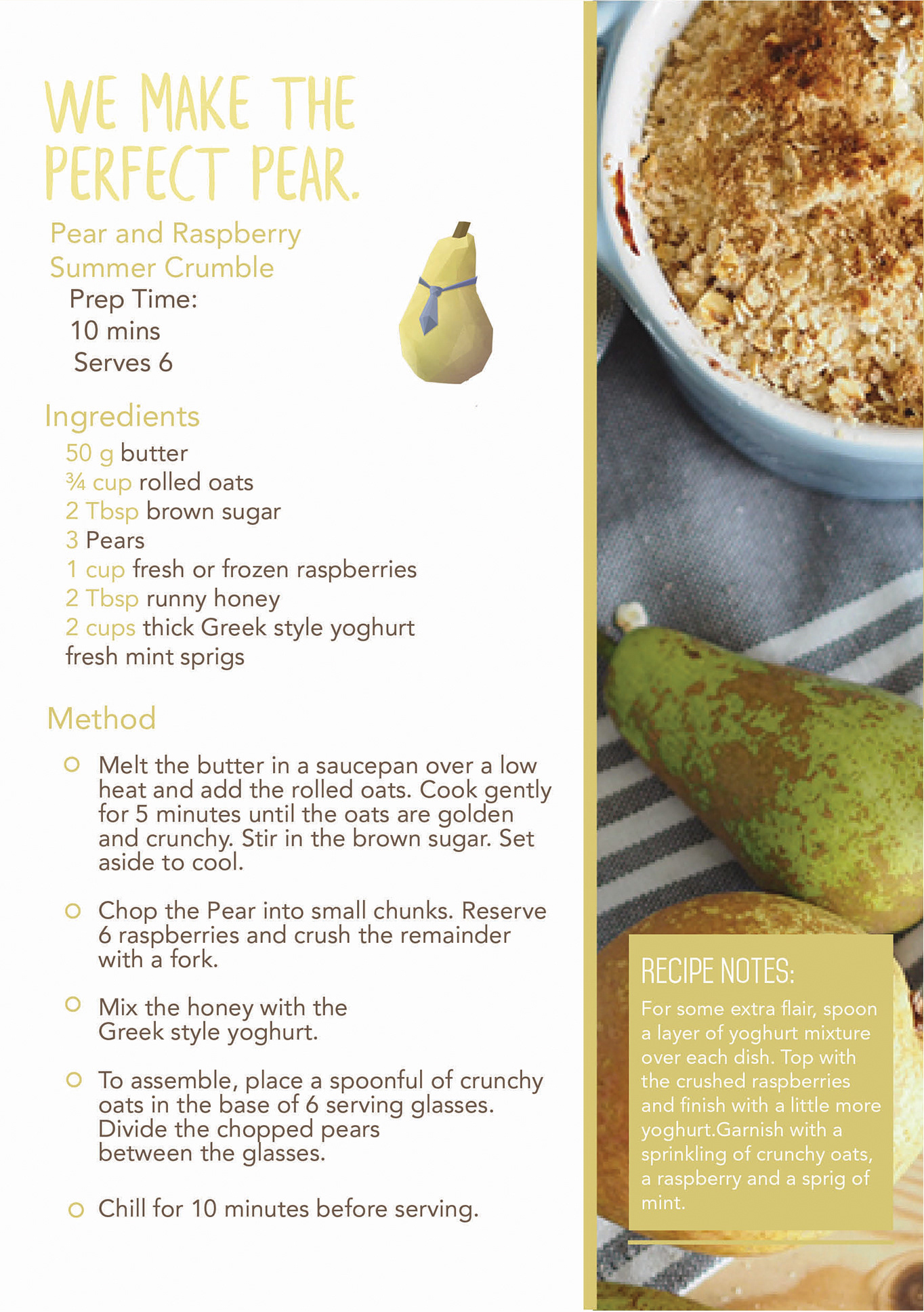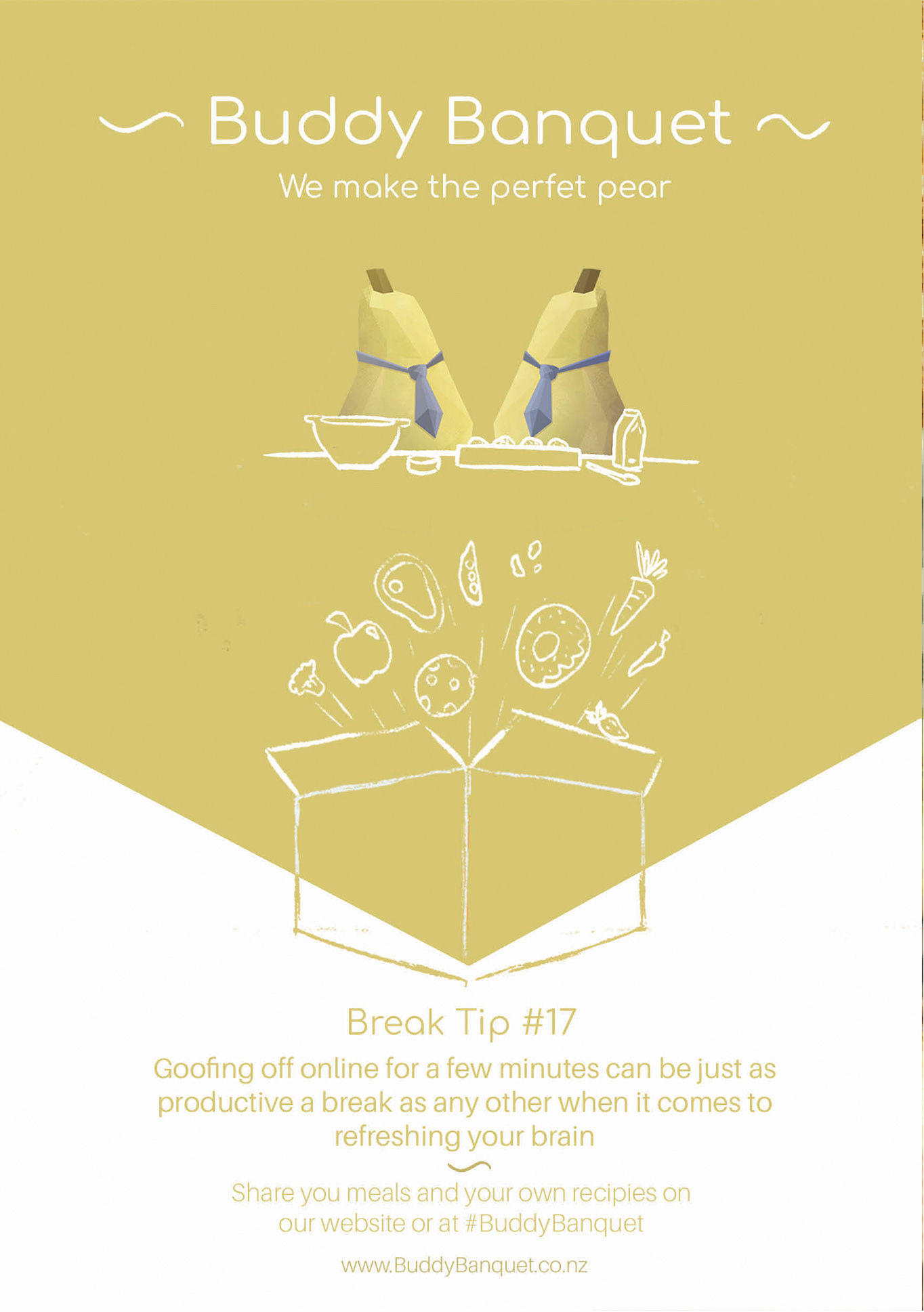 We designed a website to act as the hub for where users can learn about the buddy banquet service, book classes, and share/learn new recipes.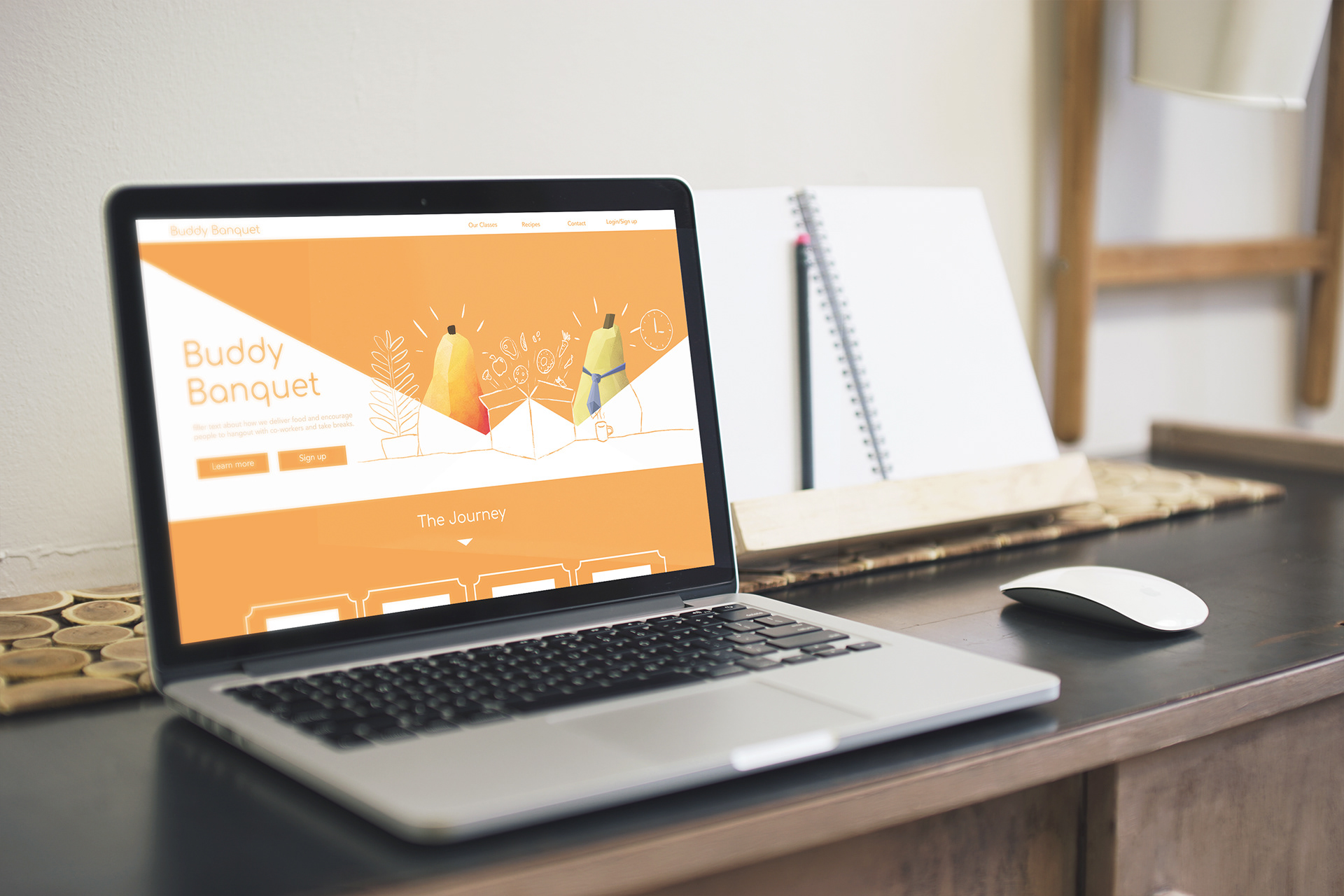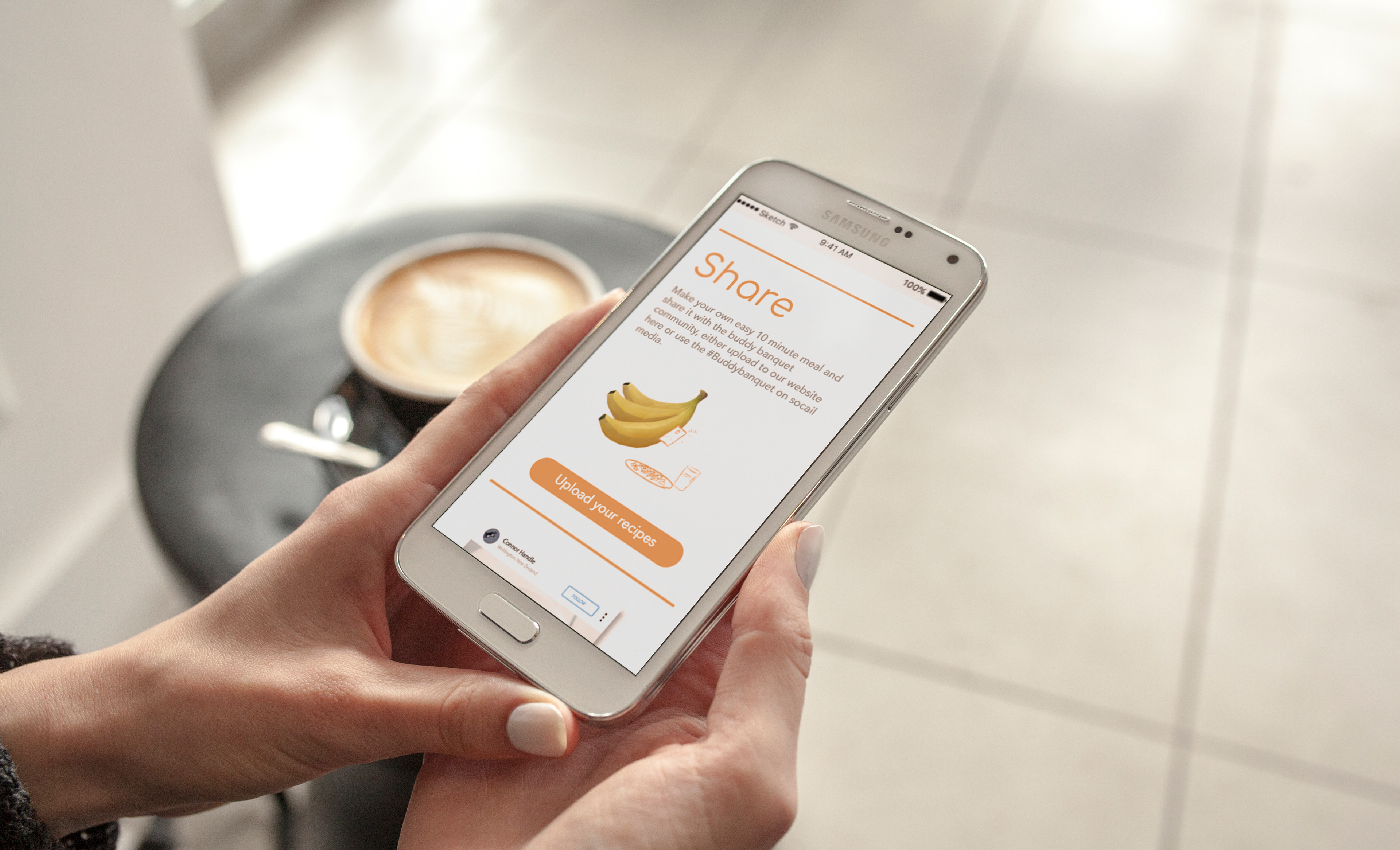 Several of the various character illustrations we made for this project.
(Fun-fact: The character designs actually used to have cute faces, but were sadly cut after user testing deemed them too cute for an work office environment).