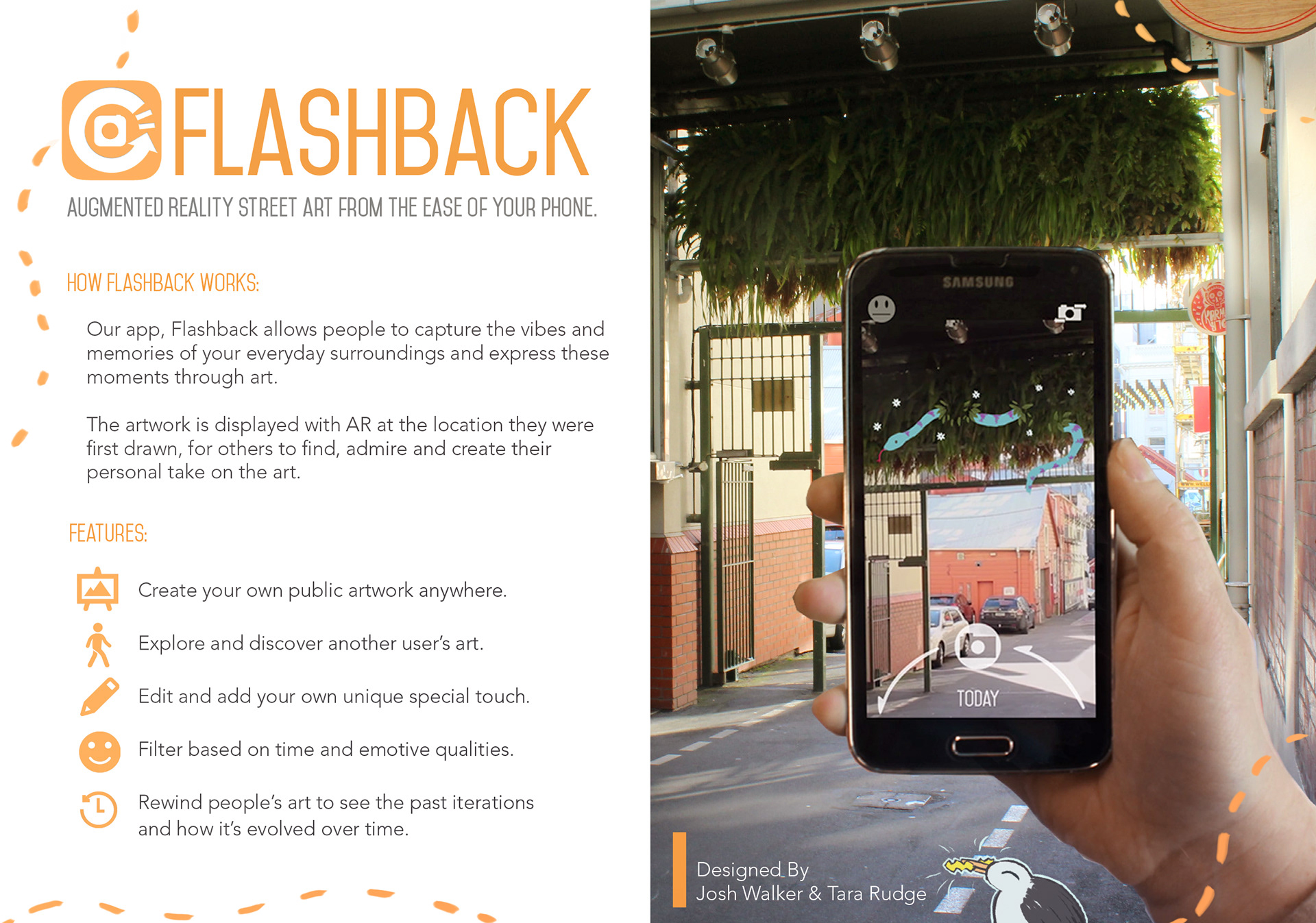 Flashback Promo Final Video
We made a proof of concept video for the flash back app in the form of a mock trailer.
We were invited to present our concept at the VR/AR Graduate Exhibition hosted by the New Zealand VR/AR Association Inc. Below are some photos from the event.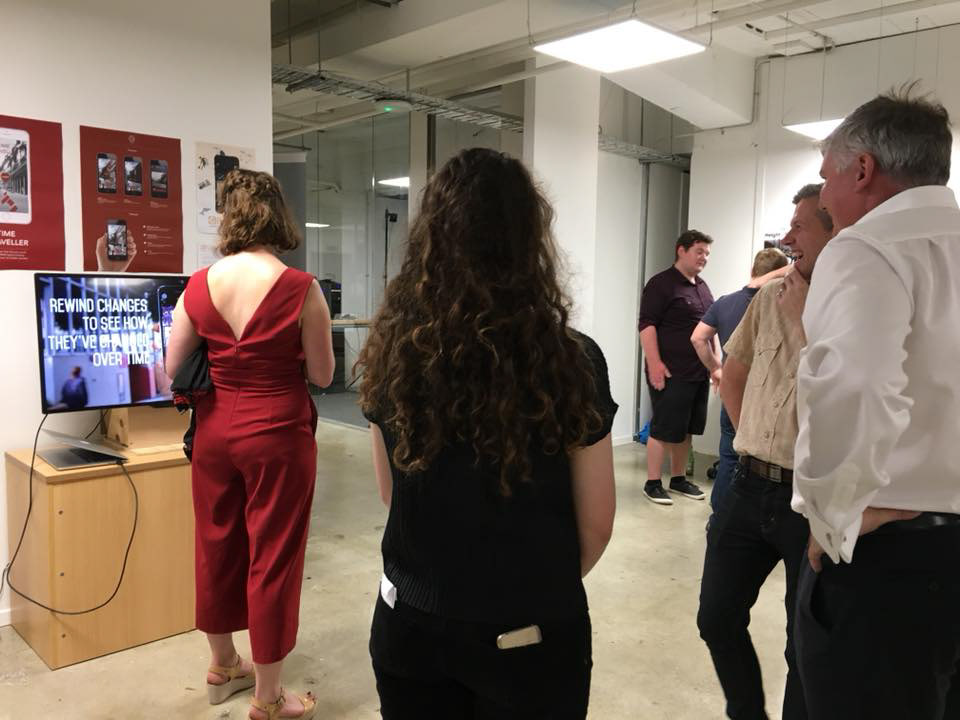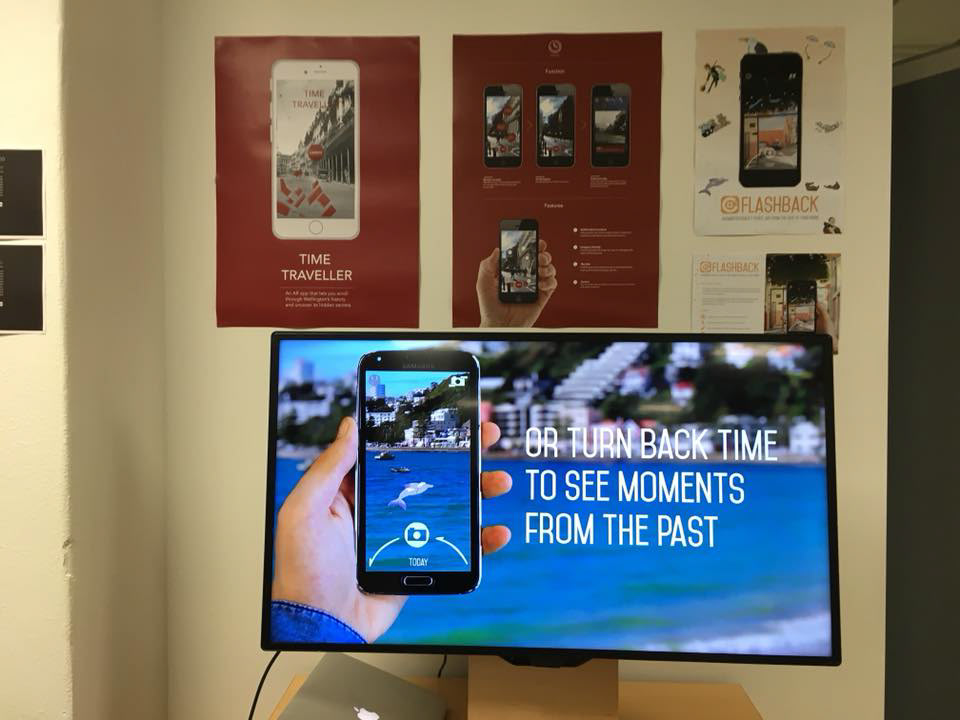 This was the poster we designed for the event.